Posted On: 23rd Feb 2023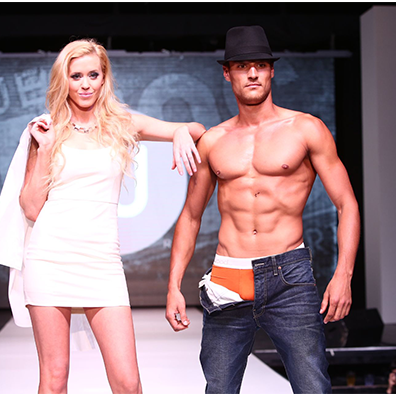 Question: Who doesn't love jeans?
Answer: No. One.
Everyone loves a good pair of jeans. Look in your closet, I bet 50% or more of your pants are jeans or some other version of denim. That may be because you never want to part with them. How old is your oldest pair? We don't blame you. Denim seems to perfect itself over time.
So, even though you've got plenty, there's still some denim news to get excited about. Fits, fabrications and colors are improving and elevating. And if you're discerning enough to be reading this on our Wood Underwear blog page, we know you're not one to be satisfied with the old stuff without entertaining the new.
It's got to be comfortable. One of the reasons you keep those old jeans is because they are finally broken in and soft as silk. And, you remember they didn't start out that way. That silky feel was earned. New denims can come out of the store already amazing. Who knew?! We like it. And while skinny jeans have a place, fits are diversifying and we also like that. Variety, yes!
Stretch. Whoever put stretch into denim first….we love you. If you ever had to lay on the bed to zip your completely unforgiving jeans, you know how much a little stretch would have changed your life. Literally…your ability to breath. And, sometimes you went without Underwear (GASP!!!) in order to make that all work. You never have to forgo underwear again with new stretchy fabrics in denim. Thank the gods. Side note: be sure you wear the correct style for your pants for ultimate comfort. Check our style guide here.
Color is king. Yes, we love classic blue denim but what about blacks and greys and tans and sages and and and. We feel our denim closet expanding as we speak.
Be sure your underwear drawer expands and extends accordingly. It's the foundation to a good, comfortable, confident…and sexy…denim experience.