Hello Giggles: 7 Sustainable Lingerie Brands You Can Try on for Size
Posted On: 9th Dec 2022
7 Sustainable Lingerie Brands You Can Try on for Size
Sustainable skivvies? Yes, please! We're here for helping the planet, one bra or pair of panties at a time.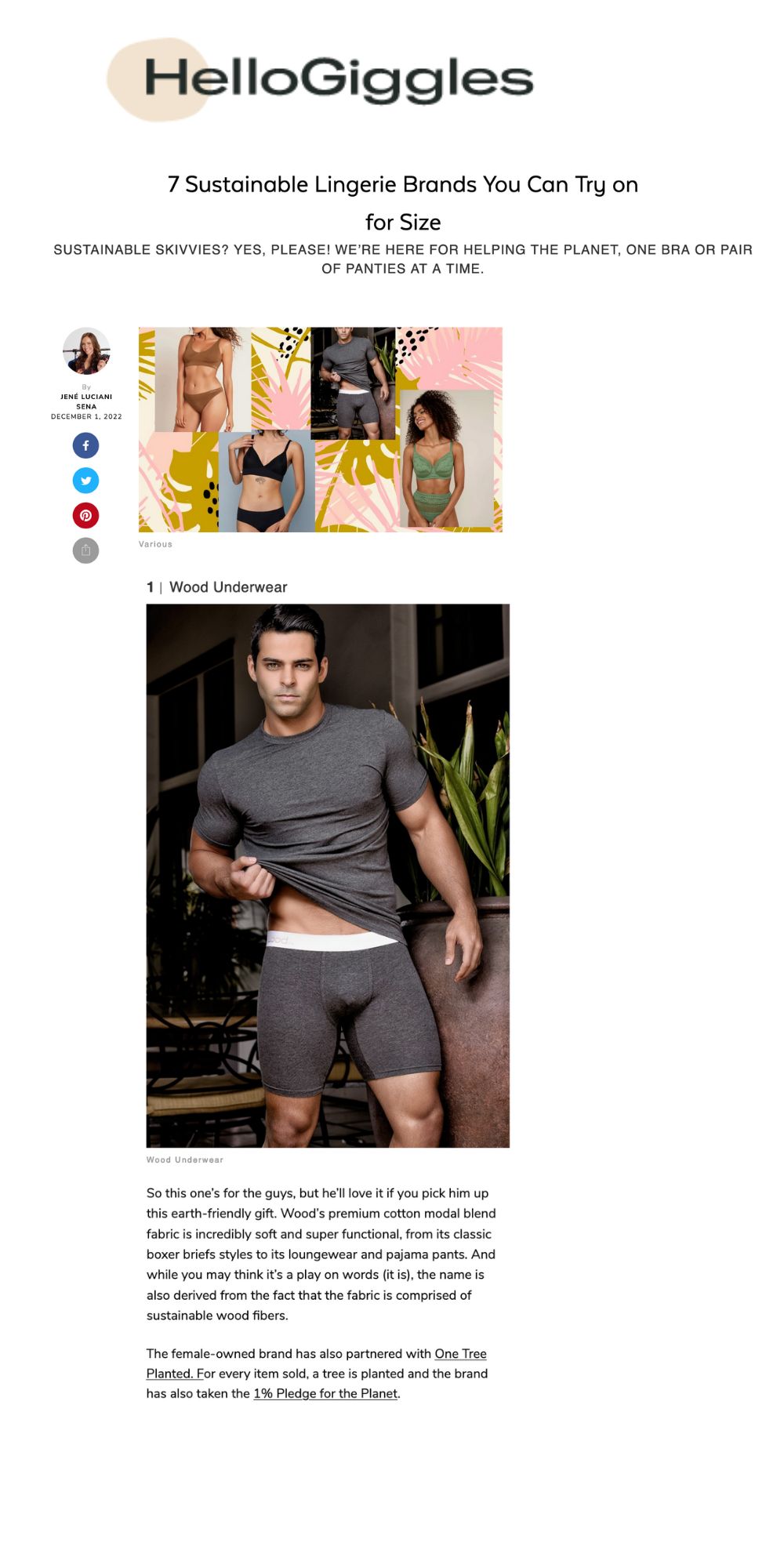 7 Sustainable Lingerie Brands You Can Try on for Size
Sustainability is a big buzzword in fashion these days, so it comes as no surprise that would trickle down to our under layers. When you find out that the apparel industry generates 17-million tons of textile waste each and every year, according to the Environmental Protection Agency, it certainly makes you want to stand up (or in this case, strip down) and take action.
Case in point: my friend, the late Kathleen Kirkwood, started the B.R.A Recycling program, in which foam pads from bras are recycled into carpet padding, and metal from underwires get stored and then sold as scraps. Bra brand SOMA has collected and repurposed more than 2-million bras over the last two years in its bra recycling program.
But other brands also understood the assignment. They knew that something had to be done before it reached that point. Synthetic fabrics like nylon, polyester and Lycra take 20 years to 200 years (or more!) to break down, and polyester and nylon (a common fabric for bras and underwear) are "literally made from fossil fuels, which contribute to global greenhouse gas emissions," making them seriously unsustainable, explains fashion sustainability expert Emily K. Schwartz.
1 Wood Underwear
So this one's for the guys, but he'll love it if you pick him up this earth-friendly gift. Wood's premium cotton modal blend fabric is incredibly soft and super functional, from its classic boxer briefs styles to its loungewear and pajama pants. And while you may think it's a play on words (it is), the name is also derived from the fact that the fabric is comprised of sustainable wood fibers.
The female-owned brand has also partnered with One Tree Planted. For every item sold, a tree is planted and the brand has also taken the 1% Pledge for the Planet.