Posted On: 14th Nov 2023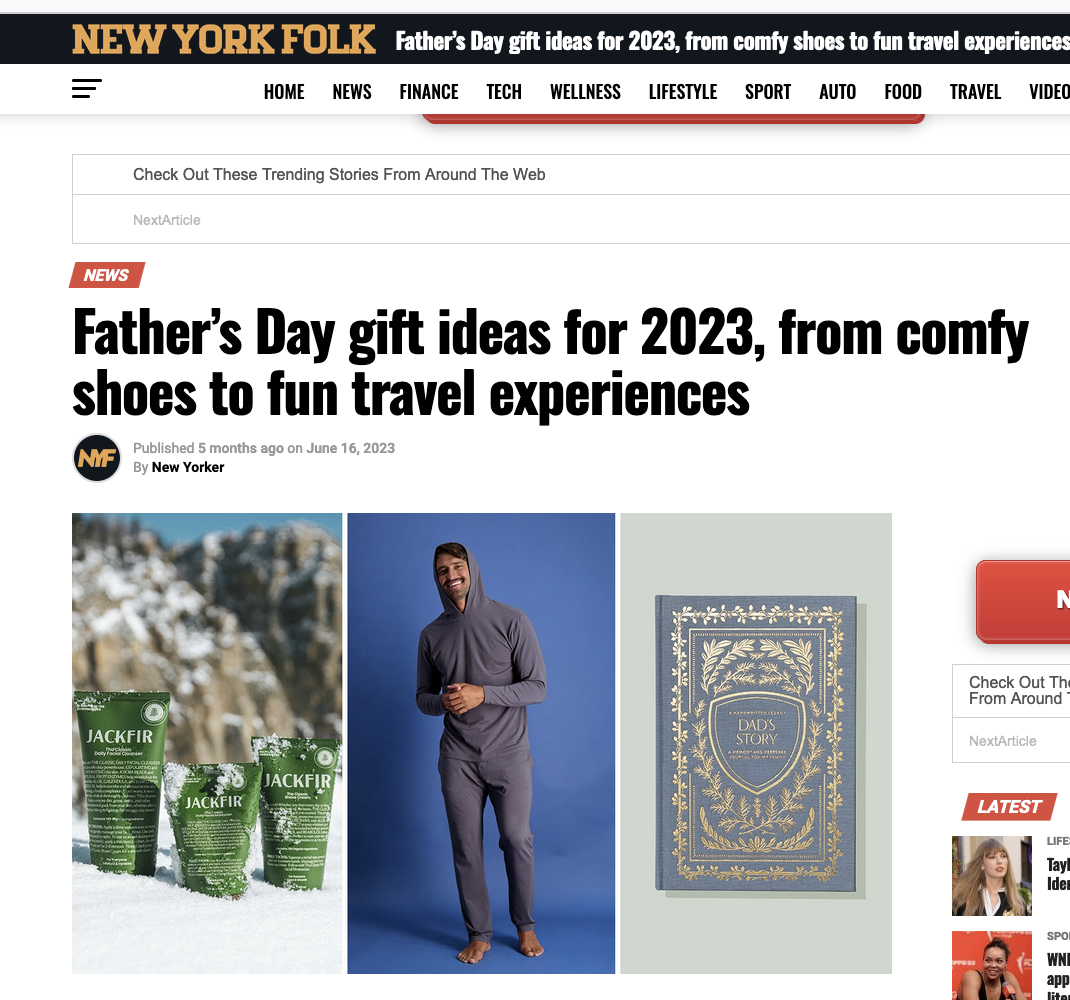 If you're still racking your brain over what to get your dad or father figure for Father's Day, consider the shoppable gifts mentioned below.From shoes to shaving cream, from a fire pit to delicious snacks, there are 14 gift ideas here for dads who have all types of interests. Without further ado, dive right into these items worth considering for Dad.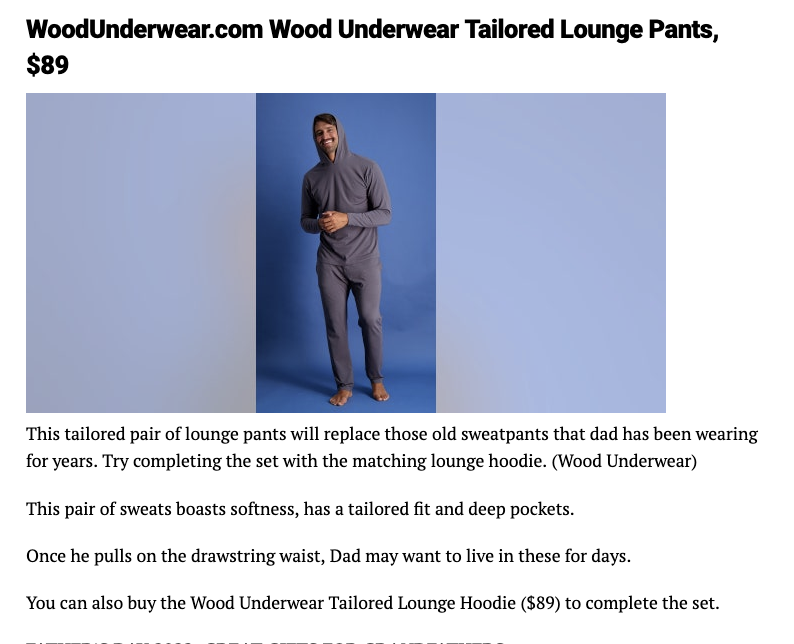 This tailored pair of lounge pants will replace those old sweatpants that dad has been wearing for years. Try completing the set with the matching lounge hoodie. (Wood Underwear)
This pair of sweats boasts softness, has a tailored fit and deep pockets.
Once he pulls on the drawstring waist, Dad may want to live in these for days.
You can also buy the Wood Underwear Tailored Lounge Hoodie ($89) to complete the set.