4 Casual, No-Pressure Date Ideas & What to Wear ❘ Wood Underwood
Posted On: 20th Aug 2021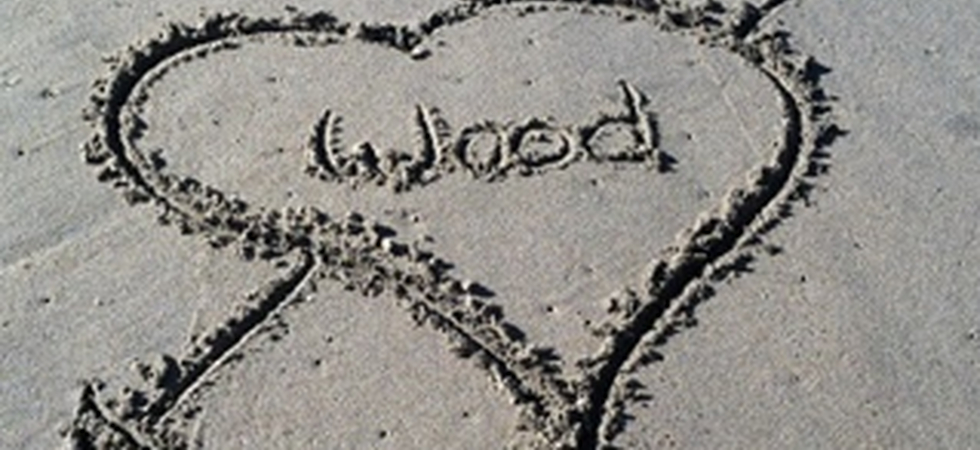 4 Casual, No-Pressure Date Ideas & What to Wear
As the vaccinated population grows and COVID-19 restrictions lift, more and more people are venturing out in public and resuming a semblance of pre-pandemic life.
But after more than a year of quarantining at home in our pajamas, with the only means of socializing accessible via Zoom and other online platforms, getting back into the swing of in-person connecting and romancing can feel a bit foreign (even downright intimidating) for some men.
Dress to Impress & Get Back into the Swing of Dating
Whether you're already in a relationship or looking to put yourself out there, knowing what to do and what to wear on a date doesn't have to be a daunting challenge. By keeping it simple (and finally swapping out your sweatpants for jeans. Yes, remember jeans?) you can get accustomed to going out, rediscovering romance, and connecting with others in the "new normal."
So, men: What are some casual, no-pressure date ideas, and what should you wear for them? Wood Underwear is ready to dive in and rekindle dating and style!
1. Outdoor Picnic
Grabbing drinks at a bar or sharing a meal at a restaurant is anyone's go-to. But if you're looking for something a little more creative and low maintenance, pack a lunch and head to a nearby park.
For one thing, you won't have to worry about trying to hear each other over the loud background noise of a bar, nor do you have to splurge on food and drinks like you would at a restaurant. Plus, if your date is COVID-conscious about being indoors, they may feel more comfortable outside in the fresh, open air.
What to Wear for an Outdoor Picnic
When it comes to a picnic (or any outdoor date, for that matter), it's all about keeping your clothes casual, comfortable, and appropriate for the weather. You don't need to bust out your best outfit, but you don't want to show up in a tank top and basketball shorts, either.
Start with jeans or khaki shorts and pair them with sandals or neutral-colored shoes. Because it'll most likely be daytime (unless you're planning a romantic sunset rendezvous and want to wear a nice dress shirt), go with a simple, solid-colored men's short sleeve shirt.
The last thing you want is a wedgie while you're sitting in the grass or laying on a blanket. A seamless hip brief made from a soft Lenzing Modal, cotton, and elastane blend will minimize leg line and bunching while adding a breathable airflow.
2. Seasonal Activities
Every season presents new opportunities for casual, no-pressure date ideas that can help couples connect and celebrate the time of year. So, give yourself a much-needed breath of fresh air, get outside and away from the screen, and embrace the season with these types of activities:
●Winter: Ice skating or going out for hot cocoa.
●Fall: Pumpkin carving, apple picking, or enjoying cider & donuts.
●Spring: Visiting an arboretum, strawberry picking, or shopping at a farmer's market.
●Summer: Mini golfing, going to a carnival, or seeing a movie at a drive-in.
Maybe you haven't tried some of these activities since childhood… or never at all. That's okay! Doing them with another person is great for stirring up conversation and laughs. Plus, you can really get a glimpse of what the other person is like when they step outside their comfort zone.
What to Wear on a Winter or Fall Date
Of course, the weather is a major consideration when it comes to seasonal activities ‒ so dress appropriately!
Long sleeve base layers and long underwear for men are two must-haves in the fall and winter. If you're leaf chasing, ice skating, or building a snowman, don't forget your wool socks. Otherwise, risk potentially feeling cold, uncomfortable, and distracted during the date. Grabbing cocoa or cider indoors? Nothing is cozier than a Henley with a pair of jeans.
The brisk, chilly air of autumn and winter call for more coverage… down there. For versatile, second skin comfort that covers and warms your inner thighs, go with a boxer brief or biker brief.
What to Wear on a Spring or Summer Date
When the warmer weather rolls around and you and your date are hitting up a carnival, garden, or farmer's market, keep it cool and casual with khaki shorts and a button-up t-shirt (and an undershirt to go underneath.)
And as far as underwear goes? For a flattering fit and cool, comfortable breathability when it's warm and humid, opt for a hip brief or trunk.
3. Go for a Bike Ride or Hike
Are you and your date feeling more on the active side? Whether you're cycling around the park or hiking in the woods, it's all about the adventure of connecting, breaking out of the quarantine cycle, and getting back to the great outdoors.
With that said, you're going to work up a sweat. So dress appropriately ‒ or come out of the date a hot, sweaty mess.
What to Wear for an Active, High-Energy Date
The underwear you choose for a bike ride or hike can make or break your experience. Chances are you'll be rocking a pair of shorts as you hit the trail or gravel. For optimal breathability and moisture absorption, go for men's biker briefs made of sustainable, eco-friendly wood-based fibers.
4. Game Night
Feeling low-key? There's no shame in a stay-at-home date, especially if both you and your special someone have come out of the pandemic with a newfound appreciation for the simple things. To keep it interesting and engaging, host a game night served with snacks, takeout, and a variety of game options.
Maybe you're both feeling board games, trivia, cards, video games, or adult party games ‒ or even a combination of all these! If this is a partner or a person you've been getting to know for some time, take the intimacy up a notch by playing 36 Questions and get to know what their perfect day would look like, what they would want to be famous for, and more.
What to Wear for a Cozy Game Night
Game night calls for no less than the most casual of loungewear, pajamas, or sweats. But keep in mind that you should still dress to impress and look as sharp as you are comfortable ‒ and your choice in loungewear ultimately boils down to the material.
You can't go wrong with a soft and snuggly cashmere modal blend. Not only does it look sleeker and higher-end than traditional cotton, but it also doesn't come with the high price tag of silk or pure cashmere.
Feel Good. Look Good. Dress to Impress Yourself!
We can all see the light at the end of the COVID-19 pandemic. The transition back to some semblance of normal is here, and if that means it's time for you to reconnect and venture out on some casual, no-pressure dates (and hey, maybe fall in love or rekindle the romantic flame in your current relationship), diversify your wardrobe with all of the essentials!
Stay tuned to our blog for more men's fashion and lifestyle tips, and check out all the latest men's underwear, loungewear, and tops from Wood.