Revolutionize Your Comfort with Wood Undershirts: A Comprehensive Guide
Posted On: 17th Aug 2023
Wood Undershirts are not just a piece of clothing; they're a statement of comfort and style. Designed with the modern man in mind, these undershirts provide a perfect blend of functionality and fashion.
The importance of choosing the right undershirt cannot be overstated, as it lays the foundation for your entire outfit. Wood Undershirts protect your outer layers, wick moisture away, and even have a slimming effect. With a variety of styles and colors, Wood ensures that you find the perfect fit for every occasion.
Experience the difference with Wood Undershirts, where quality meets comfort.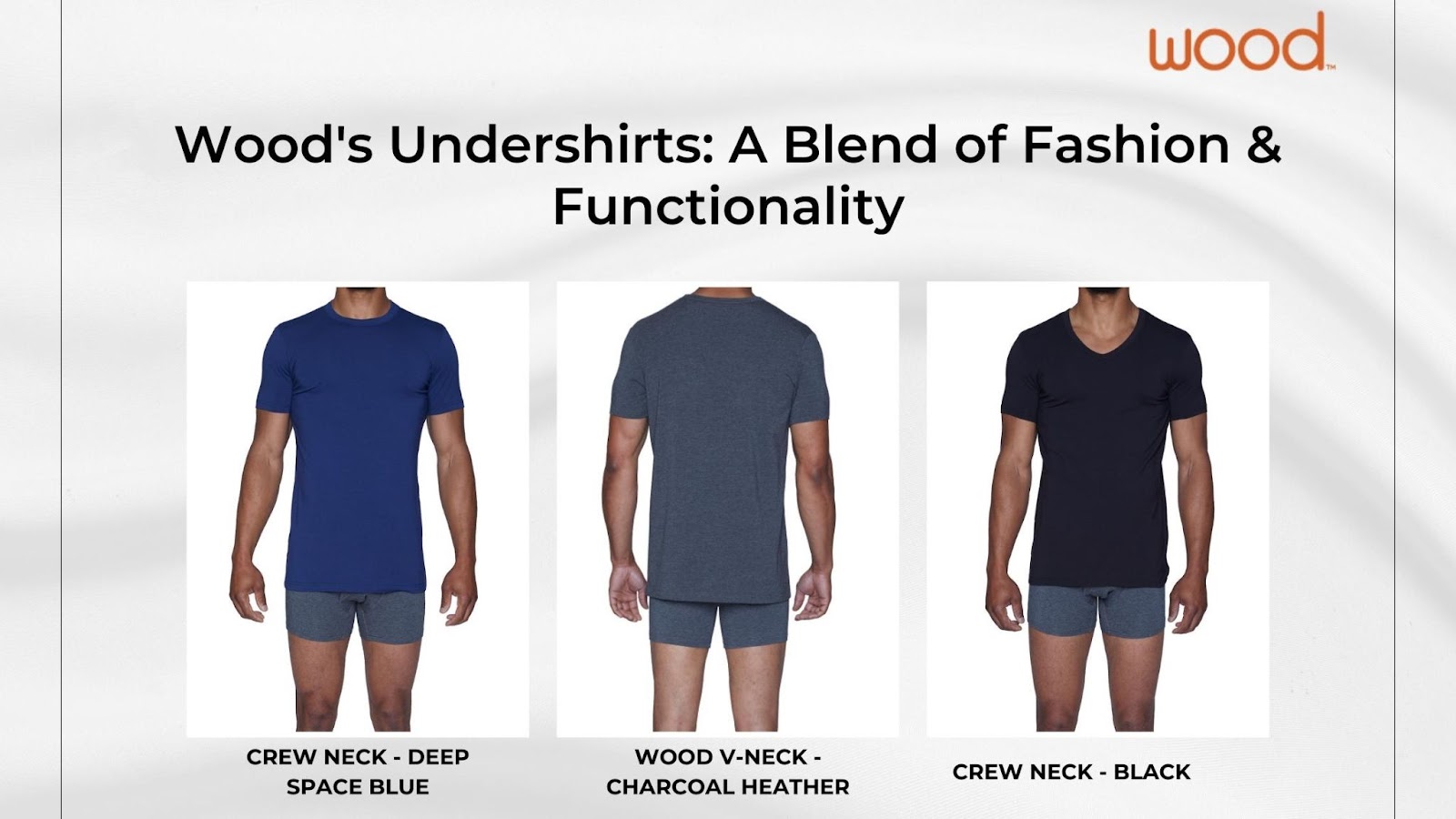 Why Wood Undershirts?
The Protection Factor: How do Wood Undershirts save your outer layers? By acting as a shield against sweat, deodorants, and daily wear. These men's undershirts protect your investment in shirts and sweaters, keeping them looking new.
Stay Dry All Day: The wicking properties of Wood Undershirts for men ensure that you stay dry all day long. These best undershirts for men, including short sleeve t-shirts for men, absorb moisture from your skin, providing comfort and preventing sweat-soaked clothing
The Slimming Effect: Enhance your figure with Wood's best mens short sleeve undershirt. The perfect fit of these black undershirts or white undershirts hugs your body without being too tight, providing a slimming effect that boosts confidence.
Insulation for All Seasons: Whether you choose men's long sleeve undershirt or a scrub undershirt, Wood's added layer of warmth adapts to different temperatures. These undershirts provide insulation, keeping you warm in winter and cool in summer.
Investing in Wood means choosing the best men's undershirt for protection, comfort, and style. From the black undershirt to the long sleeve undershirts for scrubs, Wood offers a range of options to suit every man's needs. Experience the quality and timeless appeal of Wood Undershirts today.
The Science Behind Wood Undershirts
The Fabric: Understanding Lenzing TENCEL™ Modal - Wood Undershirts are made from Lenzing TENCEL™ Modal, a fabric spun from beech tree cellulose. This unique material is known for its ultra-comfortable feel and wicking properties, making it a top choice for the best men's undershirts.
The Design: How Wood Undershirts Provide Ultimate Comfort - The design of Wood Undershirts is tailored to provide the ultimate comfort. The body fit, longer tail for easy tuck-in, and versatile styles like black undershirts or white undershirts ensure a perfect fit. Whether you're looking for a long sleeve undershirt or a scrub undershirt, Wood's design caters to all needs.
Machine Care: Washing and Drying Tips for Longevity - Taking care of your Wood Undershirts is simple. Machine wash with like colors and tumble dry on low heat. These care tips ensure that your undershirts, whether it's a black undershirt or a long sleeve undershirt for scrubs, remain in top condition.
Style Guide
Crew Neck vs. V-Neck: Choosing the Right Style for You - When it comes to men's undershirts, style matters. Crew Neck offers a classic look, perfect for a more formal appearance, while the V-Neck is ideal for wearing under open-collar shirts. Both styles are available in Wood's collection, providing options for every preference.
Color Choices: Finding the Perfect Shade - Wood Undershirts come in various shades, from the timeless black undershirt to the crisp white undershirt. Whether you prefer the deep space blue or the subtle charcoal heather, finding the perfect shade to match your wardrobe is easy with Wood's color choices.
Sizing Guide: How to Find Your Perfect Fit - Finding the right fit is crucial for comfort, and Wood offers a comprehensive sizing guide to help you find your perfect undershirt. From small to extra-large, Wood's undershirts cater to all sizes, ensuring a snug fit without binding.
Explore the Collection
Crew Neck - Deep Space Blue: A Wardrobe Must-Have - This classic crew neck in deep space blue is a versatile addition to any wardrobe. Ideal for layering or wearing alone, it's a must-have for those seeking style and comfort.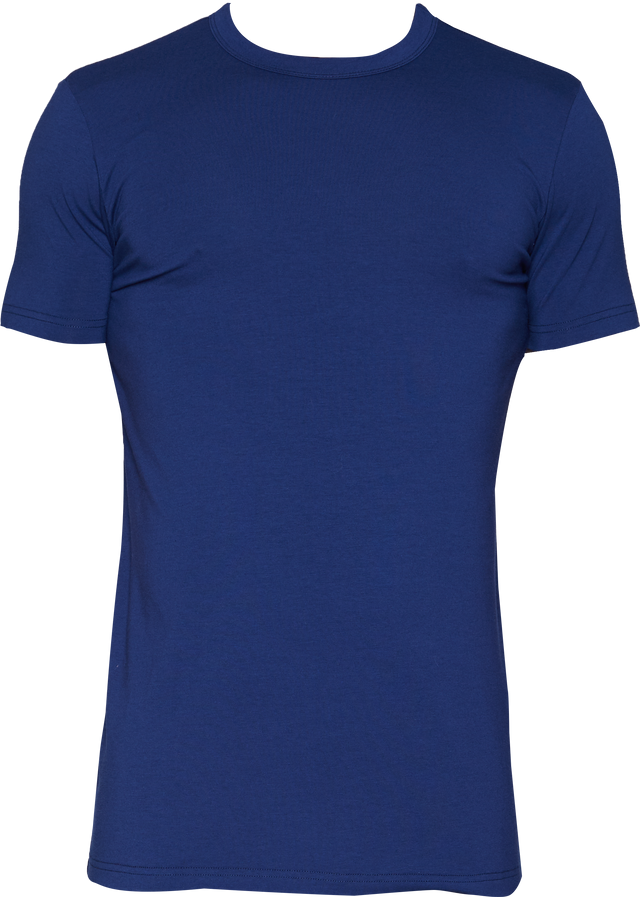 CREW NECK - DEEP SPACE BLUE
View Product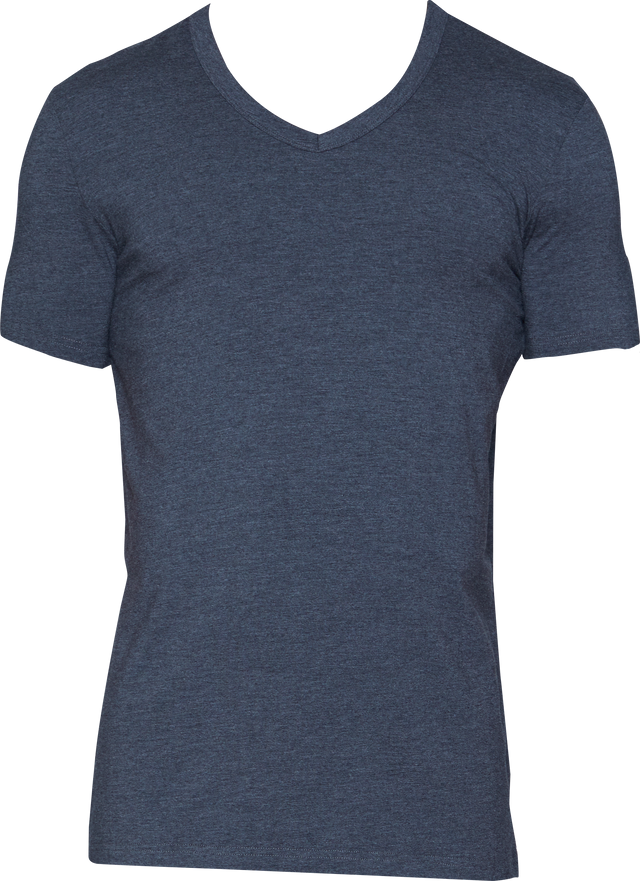 CREW NECK - DEEP SPACE BLUE
View Product
Wood V-Neck - Charcoal Heather: The Ultimate in Style - The charcoal heather V-neck offers a sleek and modern look. Perfect for those who want to make a statement, this undershirt is the epitome of style.
Crew Neck - Walnut: The Perfect Blend of Fashion and Functionality - The walnut shade of this crew neck undershirt offers a unique blend of fashion and functionality. It's a standout choice for those looking to add a touch of sophistication to their attire.
Wood V-Neck - White: A Classic Choice - The white V-neck is a timeless choice that never goes out of style. It's a staple that every man should have in his wardrobe.
Crew Neck - Black: The Ultimate in Versatility - Black is always in fashion, and this crew neck undershirt is no exception. It's a versatile option that can be dressed up or down.
Conclusion:
Wood Undershirts are more than just a piece of clothing; they are a symbol of quality, comfort, and style. From the protection they offer to your outer layers to the slimming effect that enhances your figure, Wood's undershirts are designed with you in mind. The innovative fabric, Lenzing TENCEL™ Modal, ensures all-day dryness, while the various styles and colors cater to every individual's preferences. Whether it's the classic crew neck or the stylish V-neck, Wood has the perfect undershirt for you. In a world filled with choices, make the right one - choose Wood Undershirts. Experience the difference today!