Raleigh Magazine - Brief Update "Stuff"
Posted On: 2nd Oct 2022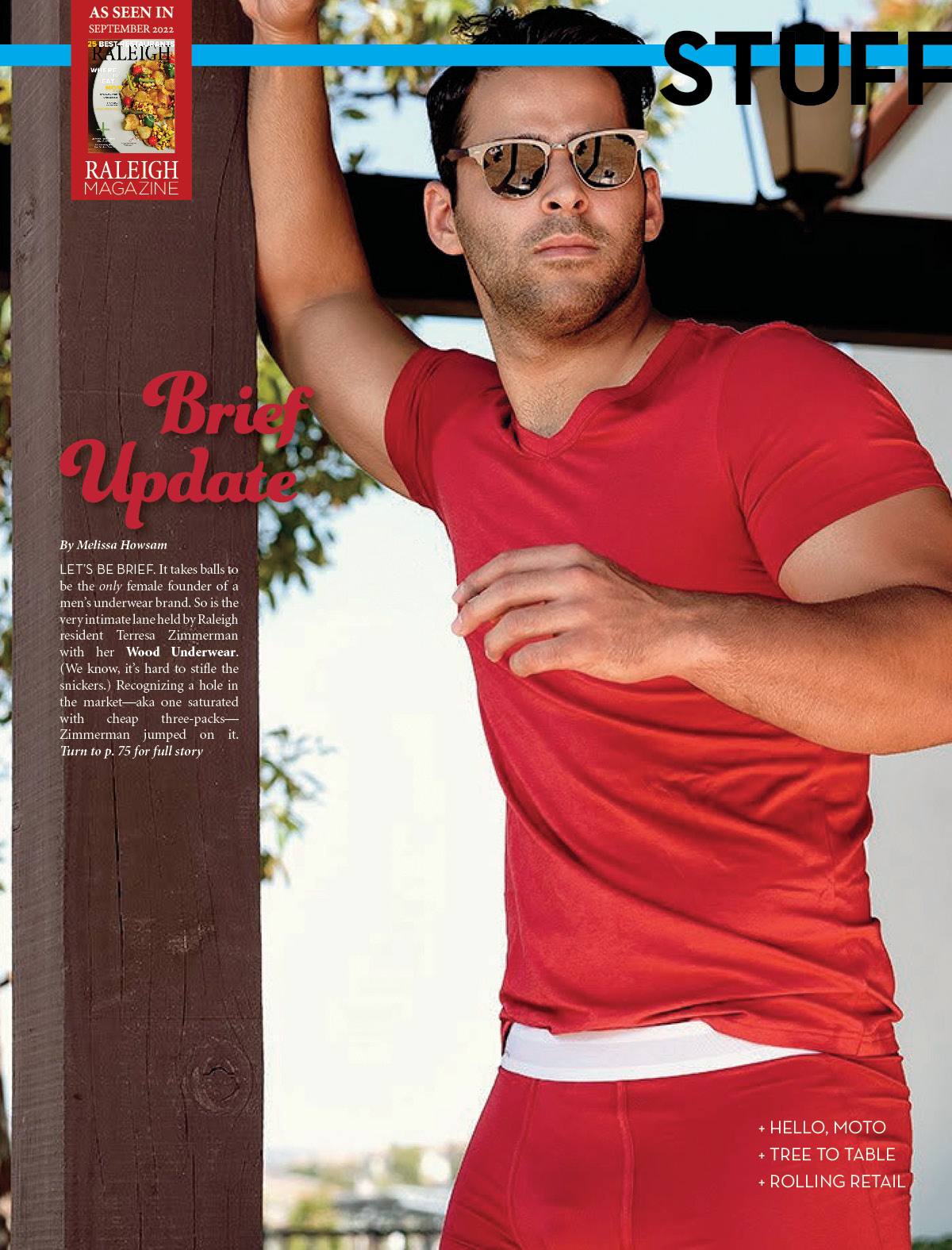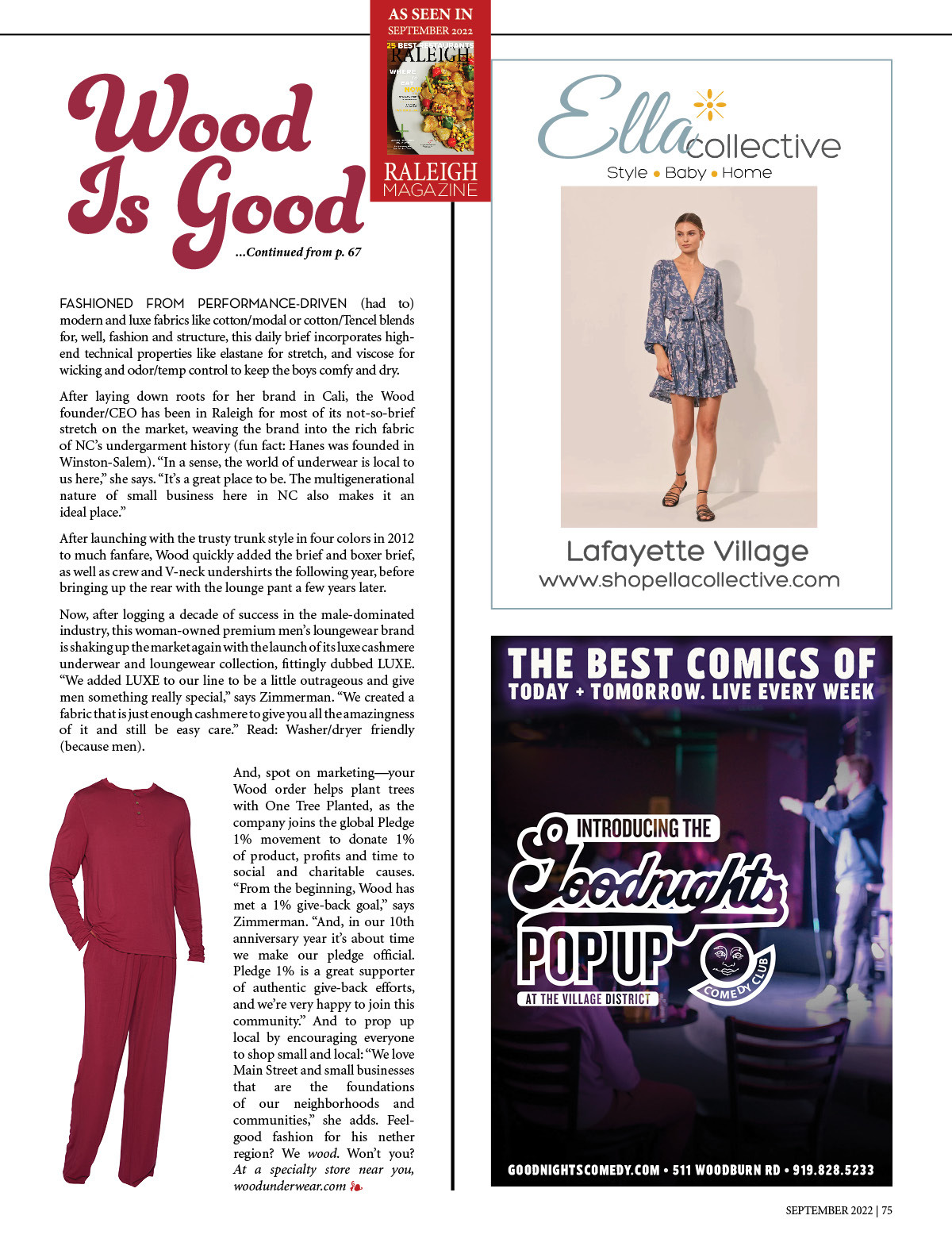 Brief Update
In September 2022, Stuff by Melissa HowsamLeave a Comment
Let's be brief. It takes balls to be the only female founder of a men's underwear brand. So is the very intimate lane held by Raleigh resident Terresa Zimmerman with her Wood Underwear. (We know, it's hard to stifle the snickers.) Recognizing a hole in the market—aka one saturated with cheap three-packs—Zimmerman jumped on it.
Fashioned from performance-driven (had to) modern and luxe fabrics like cotton/modal or cotton/Tencel blends for, well, fashion and structure, this daily brief incorporates high-end technical properties like elastane for stretch, and viscose for wicking and odor/temp control to keep the boys comfy and dry.
After laying down roots for her brand in Cali, the Wood founder/CEO has been in Raleigh for most of its not-so-brief stretch on the market, weaving the brand into the rich fabric of NC's undergarment history (fun fact: Hanes was founded in Winston-Salem). "In a sense, the world of underwear is local to us here," she says. "It's a great place to be. The multigenerational nature of small business here in NC also makes it an ideal place."
After launching with the trusty trunk style in four colors in 2012 to much fanfare, Wood quickly added the brief and boxer brief, as well as crew and V-neck undershirts the following year, before bringing up the rear with the lounge pant a few years later.
Now, after logging a decade of success in the male-dominated industry, this woman-owned premium men's loungewear brand is shaking up the market again with the launch of its luxe cashmere underwear and loungewear collection, fittingly dubbed LUXE. "We added LUXE to our line to be a little outrageous and give men something really special," says Zimmerman. "We created a fabric that is just enough cashmere to give you all the amazingness of it and still be easy care." Read: Washer/dryer friendly
(because men).
And, spot on marketing—your Wood order helps plant trees with One Tree Planted, as the company joins the global Pledge 1% movement to donate 1% of product, profits and time to social and charitable causes. "From the beginning, Wood has met a 1% give-back goal," says Zimmerman. "And, in our 10th anniversary year it's about time we make our pledge official. Pledge 1% is a great supporter of authentic give-back efforts, and we're very happy to join this community." And to prop up local by encouraging everyone to shop small and local: "We love Main Street and small businesses that are the foundations of our neighborhoods and communities," she adds. Feel-good fashion for his nether region? We wood. Won't you? At a specialty store near you, woodunderwear.com