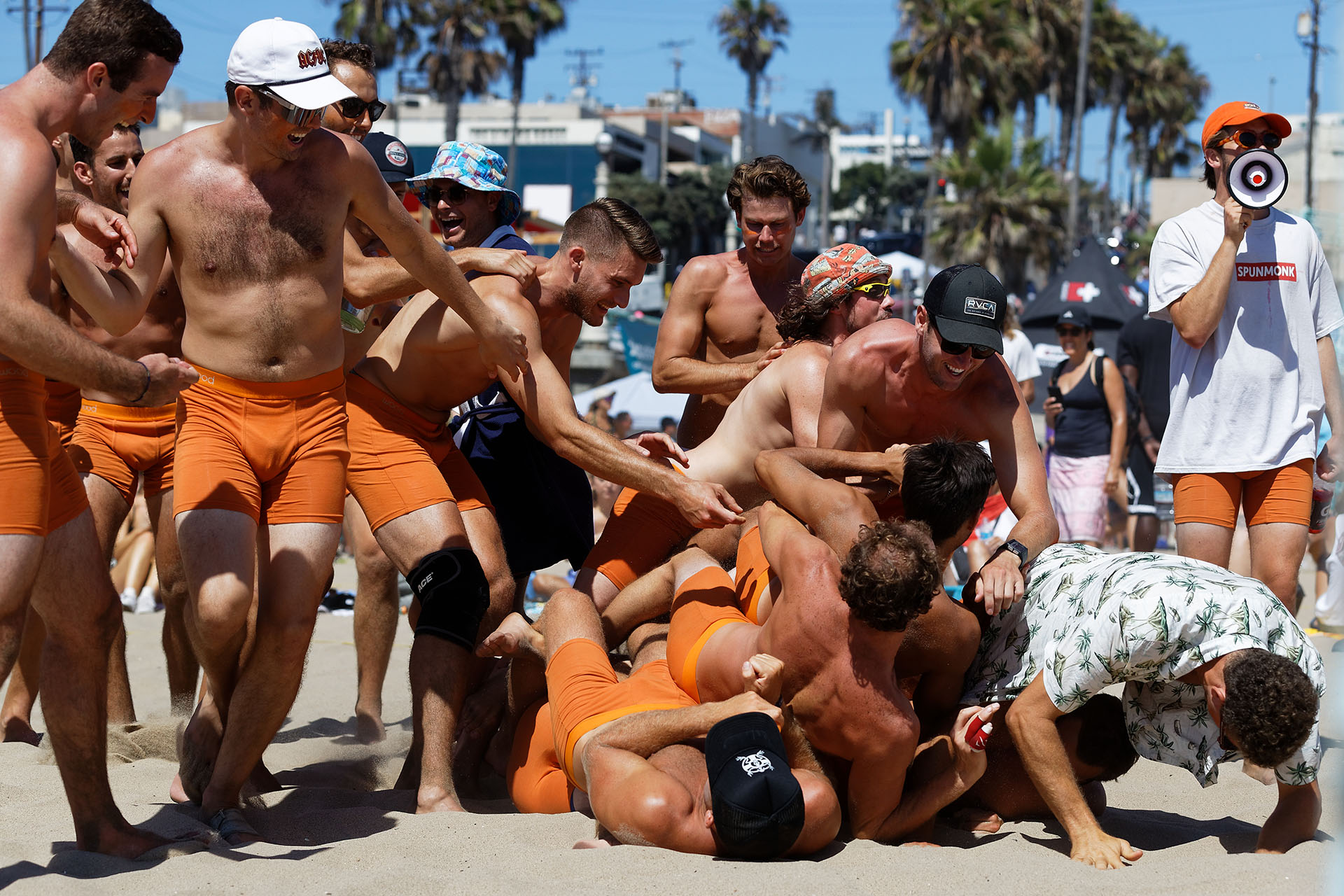 Caption: Team Wood Dogpile after a Block
Volleyballmag.com - By Ed Chan - August 6, 2019
How much fun was (this year's) 57th annual Charlie Saikley 6-Man beach volleyball tournament in Manhattan Beach?
"Players thank me because this is their Christmas," said tournament director J.P. Saikley.
"For a lot of guys, this is the best weekend of the year. Everybody gets together from around the country, everybody knows everybody, and get to see each other the same weekend of the year."
And indeed, it is an impressive assemblage of talent from USA national teamers like TJ DeFalco and Paul Lotman, to AVP stars Casey Patterson, Sara Hughes, and Ed Ratledge, and college stars like UCLA's Oliver Martin and UC Santa Barbara's Corey Chavers.
The Masters division is a Who's Who of volleyball, sprinkled with names like Tim Hovland, Mike Dodd, Doug Partie, Steve Timmons and Bob Samuelson.